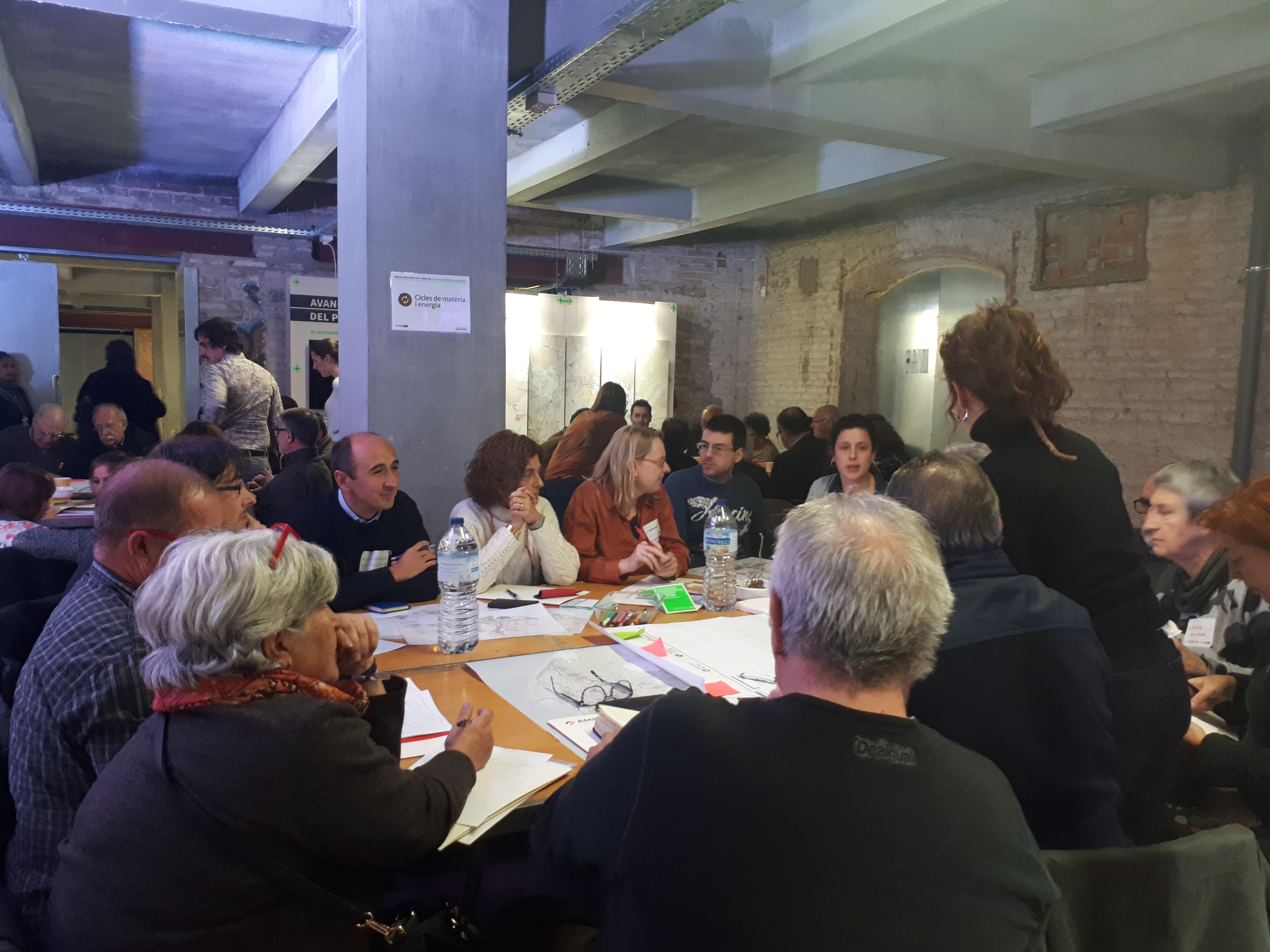 Last November 21, 2019, took place in an emblematic building of the city "LA CACI", the citizen debate within the participatory process of the Metropolitan Urban Master Plan.
The Mayor of Badalona opened the exhibition "Metròpolis de ciutats" and Messrs. Jodra Sánchez, Vice President of the Urban Policy Development Area of the AMB, José M. Carreras, Director of the Urban Policy Development Area of the AMB and Xavier Mariño, Chief of the Drafting Service of the Master Plan will make brief interventions explaining the project and the master lines of the future.
Then various participatory workshops were launched on the following topics:
Green infrastructure
Social Cohesion and housing
Mobility
Cycle of matter and energy
Economic and social development
The association participated actively in the Mobility, Social Cohesion and Housing and Economic and Social Development working groups with the presence of Paul Fenton, Oriol Fernández, Bernadette Grabenbauer, Roger Melcior and Mireia Sanabria. To infiltrate the activity of a reference point of the bioregion such as the Can Ruti Campus and the Torribera Food Campus in the urban fabric, rehabilitate the areas of economic activity, simplify the adaptation of sun uses to respond to a changing society and promoting qualified training that contributes human capital to develop the knowledge society and provide social and affordable housing, services and mobility infrastructure appropriate to the new context of cities were aspects included in the conclusions of the group work.