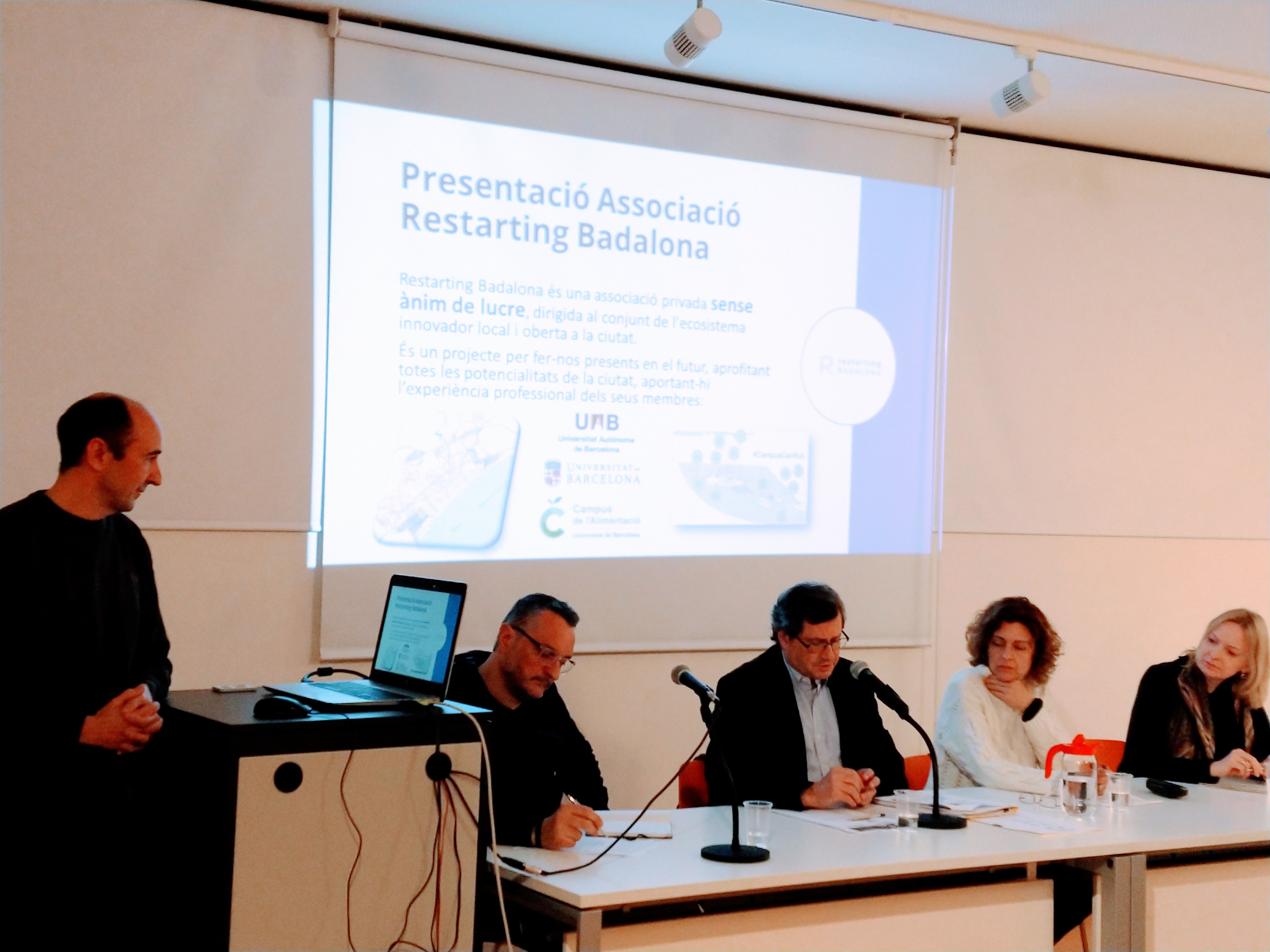 On February 20, the Associació Restarting Badalona invited all Badalona entities to participate in an event to explain the Project and express their firm will to collaborate with all of them to define a future project for the city.
Restarting Badalona is a private non-profit association, aimed at the whole of the local innovative ecosystem and open to the city. It is a project to make us present in the future, taking advantege of all the potential of the city, providing the professional experience of its members.
We want to generate actions that help to iprove the city, such as the City of Knowledge and encourage innovation, creativity and entrepreneurship based on internal debate and the promotion of external participation. Actions that we hope have a social impact and that add value to Badalona.
We want Badalona to position itself among the médium-sized Catalan cities with an articulated and proactive knowledge system. We want Badalona to take greater leadership in the transforation of Barcelonés Nort towards a model based on knowledge.
We want to help make possible a tractor-cohesive city that complements the initiatives that take place in the city of Barcelona, in the North Barcelonés, and the whole of its metropolitan área.
Restarting Badalona i a meeting and debate point for all those people, entities, companies, who want to participate and join the project to make Badalona a more innovative territory, which values and promotes technological and social entrepreneurship, design and creativity, and that, as in the past, it was done with the industrial socidty, now it drives us towards the knowledge society.
Restarting Badalona wants to value
the potential of Badalona today in the field of health, biomedical research and in the health indstry sector
the opportunity of proximity with the Campus de l'Alimentació Torribera, and the promotion of food, nutrition, gastronomy and health
entrepreneurial and innovative initiatives in the fiels of creativity, design and the digital world
the spaces of the areas of economic activity distributed in the city and that have to offer, a future, spaces for the new sustainable and international company based on the new digital and emerging technologies.
The working lines of active groups of the association Challenge, Urban and International were also explained.
In this link, you will find the complete presentation.