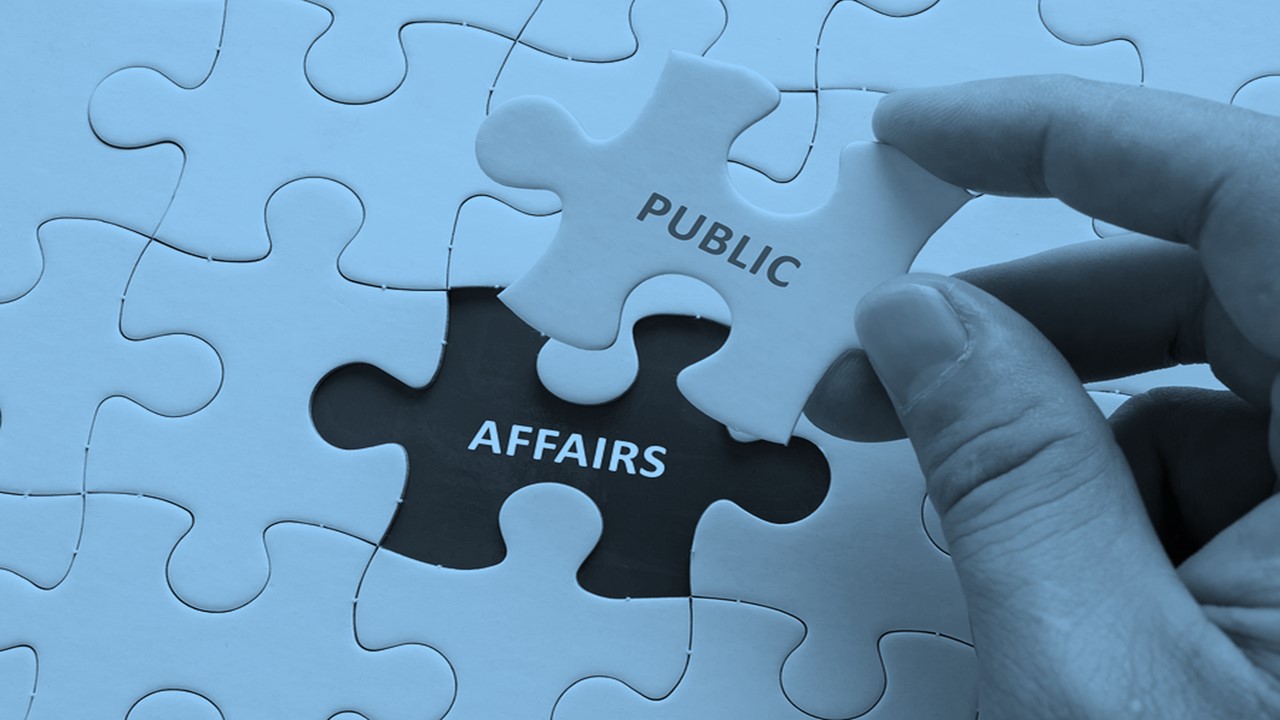 A few weeks ago, the State government approved the processing of the draft law on transparency and integrity in the activities of interest groups. If you have come to read the first two lines of this article, I encourage you to continue to try to find out what is hidden behind that baroque statement.
What the standard intends is to address the relationships between those who feel challenged by any regulatory process and those who write it. It is very common, in a democracy, for these relationships to take place and for civil society to question and interact with what we call a "regulator" on a regular basis. The first conclusion we should reach is that this relationship is healthy, better than the one that (does not) exist in autocratic or dictatorial regimes, and that, therefore, normalizing, and regulating if appropriate, this practice strengthens democracy and institutions.
I say this because, too often, there is a temptation to interpret the headlines looking for three feet to the cat, thinking that all this must be done because this practice is not moral or ethical, when it is precisely the opposite. A mature society listens, agrees and agrees. This is democracy. And this bill, which already exists in other European countries but also in Catalonia, aims to normalize and make more transparent the legitimate interest of companies and other organizations towards whoever makes the rules.
What public affairs are in Anglicism are, translated, the issues that directly, through regulations, require dialogue between the parties that propose them and those that will have to comply with them.
Public diplomacy, which is the expression I like best to use, builds trust, and any rule that promotes it, and not limits it, should be welcomed. To understand each other, that the companies that operate in the gas station sector want to be aware of the requirements and the temporality with which the regulator will want to install electric charging points, and explain themselves and provide their point of view, it is good . It is true that in the processing of laws, and of any norm, there is the possibility of appearing – if required – or writing allegations so that they can be taken into account. But in addition to these tools, it is normal and healthy for there to be meetings in which the parties speak. It is good that this is known by all those who are involved –for or against– in the public discussion of the standard.
Any bridge or walkway to the private life of those who have been public servants is stingily prevented
It should be said that the future Spanish norm, which plans to create a registry of those who want to interact with the administration or the legislator, exempts those organizations that the Constitution protects in their action, such as parties, unions and employers, or professional associations and organizations that are from the public sector or that operate internationally. In fact, the norm, expressed in this way, grants them a transmission belt role that in many cases could complement the work carried out by interest groups as defined by law, but with the particularity that it may affect companies and organizations sectors that need to defend a legitimate and corporate or individual interest.
And now we go to the marrow of what I would like to convey in these lines. It has been written and published that companies that carry out public affairs usually hire or have people who have been linked to public management or who have been representatives. Certain. And in fact, the value provided by people who can understand and empathize with those who must think about the collective good is great. The limits, forms and way of approaching the issues that are intended to be regulated are different if the track record of the parties takes into account that, above all, the interest of the regulator is the common good. The bill – the law is always harsh with those who have done politics, something that as a country we should make ourselves look at – limits the possibility of a "politician" making the leap to a public affairs company on the condition that two years have passed. years since his termination, expanding the incompatibilities that he already has with companies in the sector with whom he has had contact.
In this case, the legislator, in Spain and in Catalonia, is very rigorous in preventing any bridge or gateway to the private life of those who have been public servants, but it does so stingingly and even unfairly. Because if he did it the way I think he should do it, he would pay for the two years of what he ceases to do and who he prohibits from working for any company with whom he has had any direct contact in the exercise of his function.
This possibility, which is remunerating compensation that entails an incompatibility, is difficult to resolve, because in the profession of politics, contrary to what happens in everything else, stepping on the hose of what you have had next to you is practical. as unfortunate as usual. For this reason, and for many other reasons, dedicating oneself is so disincentive for so many people and, also for this reason, when it is stated that in the end "only civil servants and millionaires can dedicate themselves to politics", it is called a grace that hurts a lot. , more than we imagine, to democracy.
Ferran Falcó, president of the Restarting Badalona association