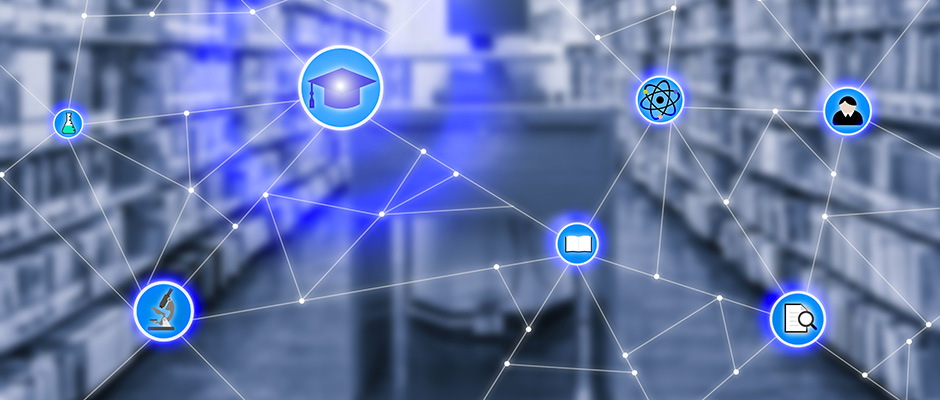 Re-exploring the notes of one of the Restarting workshops almost a year ago, before Covidien, when we met at the facilities of the Fundación Épica here in Badalona, ​​I am struck by the relevance of what was discussed, particularly with respect to Can Ruti, with a broader view of Badalona's potential to contribute to the achievement of the United Nations development goals 2030. They are four interconnected parts, painted in large and broad brush strokes. Here they are:
1.Can Ruti, in collaboration with the City Council, will continue to foster synergies with other hospitals and innovation centers around the world, adapting good practices from other European cities such as Manchester and its impressive health innovation initiative. In addition, Badalona will support the identity of a new "Badalona Campus", which includes not only the current Can Ruti campus, but also a network of associated companies that create synergies between health, research and innovation, as explained by my colleagues in previous articles Online Nort.
Among these, there would be a new "nursing school" that can attract both local and international talents, with clear links with dual Vocational Training offers aligned with the broader intellectual and economic potential of Badalona. From trainers in digital tools (including drones, telemedicine, 3D printing …) to education and training designers and content providers that involve the creation of virtual learning tools, gamification for education and much more.
1.This "Campus Badalona" would reach the sea, would involve entities from all over Badalona and would interact with entities from all over the coast: it would extend to Mataró and, through the CACI and possible collaborating universities and startups, it would cross the Besòs river and penetrate into the innovation of the 22 @ District of Barcelona.
Current infrastructures like the BCIN would eventually be used to attract researchers, innovators, and also non-profit organizations that would support citizen participation in science.
1.Helping to maintain the city's ecosystem for innovation and research, anchored by the "Campus Badalona", the city will show its one-stop shop digital showcase that allows people and entities from outside Badalona (and also from within) find partners to carry out national and international initiatives. Here, SMEs can join research and innovation initiatives and find financing from the private sector (similar to the Mataró "Carta" or the "Start Up Grind", giving more visibility to companies). Civil society organizations and schools will be able to promote themselves and find support for their education, training, lifelong learning and Citizen Science initiatives. Startups, social innovators and business angels can meet for mutually beneficial initiatives.
2.This new "Campus Badalona" will accompany natural spaces, in parallel with sustainable urban mobility. Research shows that green spaces (urban parks, gardens, tree-lined streets…) offer health benefits for adults, such as reduced stress, longer life and better overall general and mental health. In addition, children benefit from green environments to have better attention span, emotional and behavioral development, and even positive structural changes in the brain.
And, of course, there is our Mediterranean Sea. In fact, the impact of this large blue space on health is associated with higher levels of outdoor physical activity which, in turn, translate into benefits for mental health (stress reduction, self-perceived well-being and autonomy) . Add to this the attractions of our local food and diet, lifestyle choices, sports, cultural heritage and the arts. Each, in its own right, is an attraction for mental and physical health research, collaborative projects, and future careers.
It is evident that this new "Campus Badalona" that Restarting envisions will be able to attract more talents and investments. You will be able to create synergies with more universities, innovators and investors to drive and support transformative green initiatives (energy efficient hospitals). You will be able to join forces with an innovative Badalona culinary institute (local diets), Living Labs, specialized therapy centers and new performance-based adventures that merge art and science to make new discoveries in neuroscience and mental health (Fundación Epic).
One final issue: what has made a city like Manchester able to join public and private forces to reinvent its industrial roots and become a beacon city for health-related innovation? The short answer is that Manchester had the political will to establish a strategy for the city regardless of short-term electoral considerations.
The challenge is clear: with new financing opportunities for 2021-2027 (Next Generation, Horizon Europe), the Badalona authorities, with contributions from city assets such as Restarting, should begin to establish a diversified pipeline of interconnected initiatives, large and small, with one of its precious institutions, the Can Ruti campus, facing a post-Covid world. Never mind that Winston Churchill didn't actually say "never miss a good crisis" – the message resonates with us.
Paul Fenton, member of the Associació Restarting Badalona