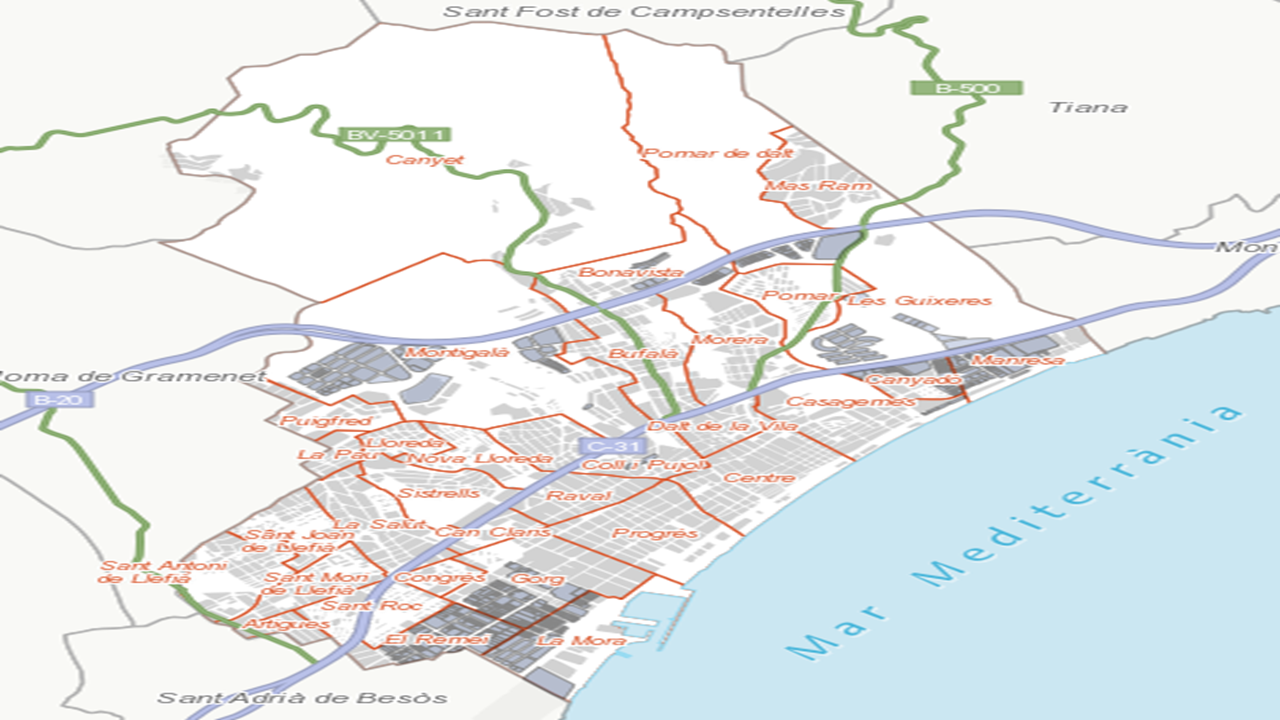 For weeks I have been having a work conversation in a cafeteria in Badalona. A man asked the woman with whom he shared the cafe where they had their offices and she replied that they were in Las Guixeres. "Ah, oysters, in an industrial estate is it?", He snapped compassionately. The woman justified the positive points of being in a business park, sharing space with other brands and being easily identifiable on the map, but some of the interest had disappeared.
That conversation ran through my head for a few days. Why had he reacted like this? Industrial estates do not have a very well reputed track record. They have been associated with poorly communicated, dark, dirty and unknown areas for the cities that host them, since they are not roads. However, paradoxically, they are spaces with a high density of companies and, by extension, generate economic wealth for the municipality.
Thus, an industrial estate or polygon of economic activity (PAE) is a delimited space, endowed with specific supplies and infrastructures, which intensively hosts both industrial and service economic activities.
According to data from the Barcelona Provincial Council, Badalona has six economic activity areas (PAE): Les Guixeres, Badalona Norte, Badalona Sur, Industrial Bonavista, Montigalà and Pomar de Dalt. Half of these Badalonese industrial estates are constructions after 2000, therefore, we are talking about recent constructions. In addition, of the 4,745 companies registered in our municipality, 1,217 are in a polygon, this is 25%.
As companies generate wealth for a territory – be it in the form of sales, services, hiring workers or paying taxes – we must take care of the spaces where they are located. In our case, a quarter of the Badalonian companies are concentrated in polygons of economic activity. Therefore, the conditions of these spaces stimulate or limit the competitiveness of these businesses and the quality of life of the workers. Faced with this reality, as a city, we must not turn our backs on industrial estates, on the contrary, we must destigmatize them, humanize them and provide them with resources. There are several ways to do this, but I want to underline two.
25% of the companies registered in Badalona are located in an industrial estate
First of all, by partnering. The Union of Industrial Estates of Catalonia (UPIC) is a non-profit organization that makes services available to estates to improve positioning, sustainability, efficiency and resources. Through the UPIC, associations are created in polygons where there are none or the existing ones are made more dynamic. Action plans are carried out to promote differential features of the area, to improve the administrative efficiency of the polygon collectively, to create purchasing centers or mobility projects. Sustainability plans and initiatives for circular economy, energy transition or urban planning and landscaping can be carried out.
Secondly, making the most of public funding, such as the promotion and revitalization plans of the PAE of the Diputación de Barcelona, ​​which has a list of aid planned for 2022. These plans offer, on the one hand, technical assistance, with the development of guides, training for local staff and the promotion of networking between municipalities.
And, on the other hand, of capital interest for Badalona -City Council and industrial estates-, economic aid to co-finance projects that want to directly promote the consistories through the catalog of services that the Barcelona Provincial Council (DIBA) calls annually and the Modernization Plan of polygons of economic activity, to invest in the areas of life of a PAE. This aid is crucial for municipalities that want to improve the conditions of their business areas, since DIBA finances up to 80% of the total cost of the investment project. Badalonese polygons and the City Council are in time to take advantage of this opportunity, meet, associate and present proposals for the next call.
Minerva Estruch, member of the Restarting Badalona association