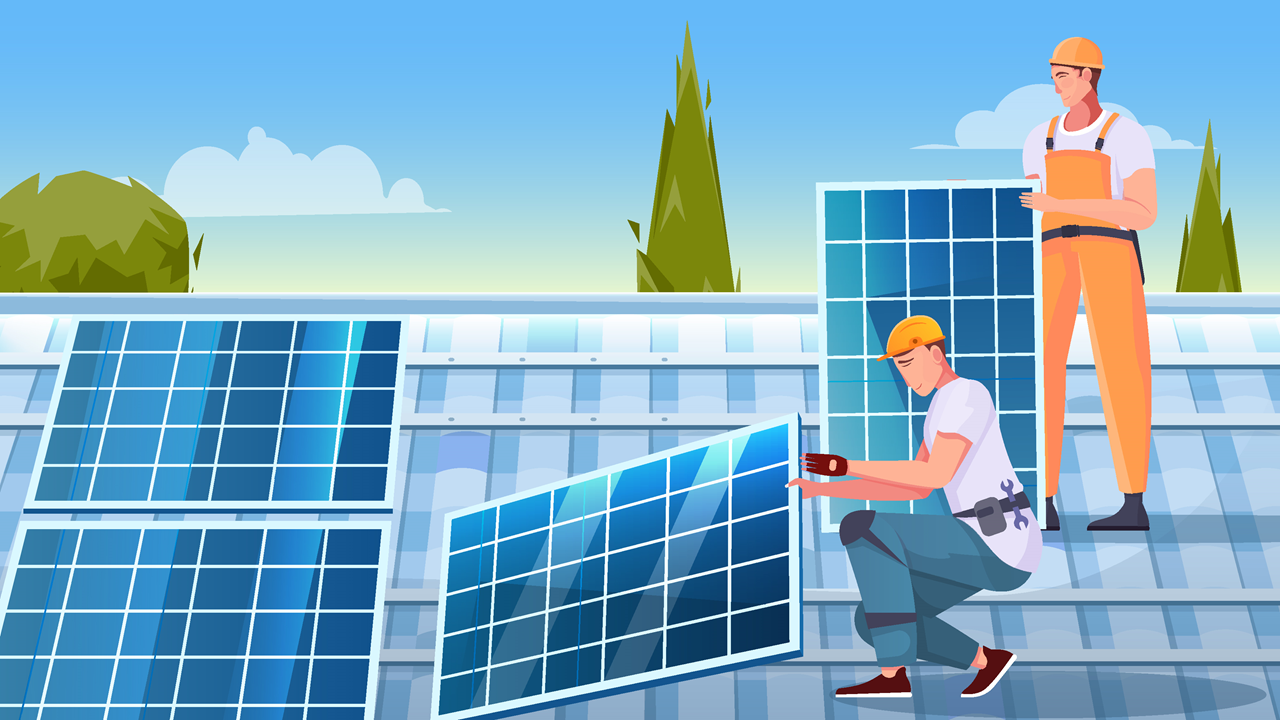 We have already accumulated several weeks exceeding the electricity price record due to the rise in the price of gas worldwide and that the price of electricity is set by the most expensive technologies (that is, gas). This dramatic reality, which is causing temporary closures of companies and which will make many people suffer to pay energy bills this winter, contrasts with a very positive horizon, where Spain will have the cheapest energy in Europe thanks to the massive implementation of the solar energy.
And if solar energy is the cheapest, why not start now? Solar energy, on the ground, requires arduous processing (in Catalonia, in particular, we can say that it is Kafkaesque), in addition to a construction of several months, which takes two or three years and that prevents lowering the price of electricity to substantially short term.
But there is another even faster way, which is to fill the roofs with solar panels, both for self-consumption and to share with neighbors. This can be done quickly, as evidenced by the fact that 9.3 GW of solar was made in Vietnam in 2020, of which 6 GW only in December. To put it in perspective, 6 GW in December 2020 represents 6 times the installed power in Spain for self-consumption during the last decade.
In Catalonia, putting self-consumption on the roof does not require a building license, and in the case of a domestic one, not even a connection procedure with the distribution company. Moreover, thanks to European funds, there is a subsidy of 50% for homes, 100% for public facilities and 30% for companies. And this time there is enough money so that everyone who asks for the grant can get it without having to run the first day.
The Badalona City Council should get to work, first, to find public sites where to carry out solar energy projects, which will not cost us anything and will reduce the City Council's electricity bill, being able to allocate this income, for example, replanting trees throughout the city , which has hundreds of empty spaces where the trees are no longer. At current prices, for every MW of solar energy we put in, the City Council would save 450,000 euros. Annual, yes. One year after another. Up to 30 years. And although we return to normal electricity prices, they will be savings euros. I repeat, paid 100% with European funds, conveyed through ICAEN.
And you don't have to stay here. The City Council should also lead an informative campaign and provide a specific advisory service to citizens and companies in order to capture the maximum possible of these fine rain funds from the Next Generation for Badalona and thus reverse the current situation of energy inaction. Savings for companies thanks to solar energy will make them more competitive, will be able to generate more employment and will remain fixed in the city. Savings for people will make it easier for them to face their energy bill and free up money to spend on other services. And let's not forget to also put special focus on vulnerable groups, looking for optimal locations that lower the bill for those who need it most, paying the City Council for the unsubsidized part of the installation. Better to pay for solar energy once than to pay the inflated bill each month.
Every time I pass through the Badalona Sur industrial estate, full of warehouses with large roof areas, with optimal solar exposure, I suffer from the energy waste of not putting solar panels between the roof and solar radiation. Is it true that no one would leave the house calmly leaving the water tap on? Well, that of wasting the energy of the sun is the same. We get?
Daniel Pérez, member of the Restarting Badalona association