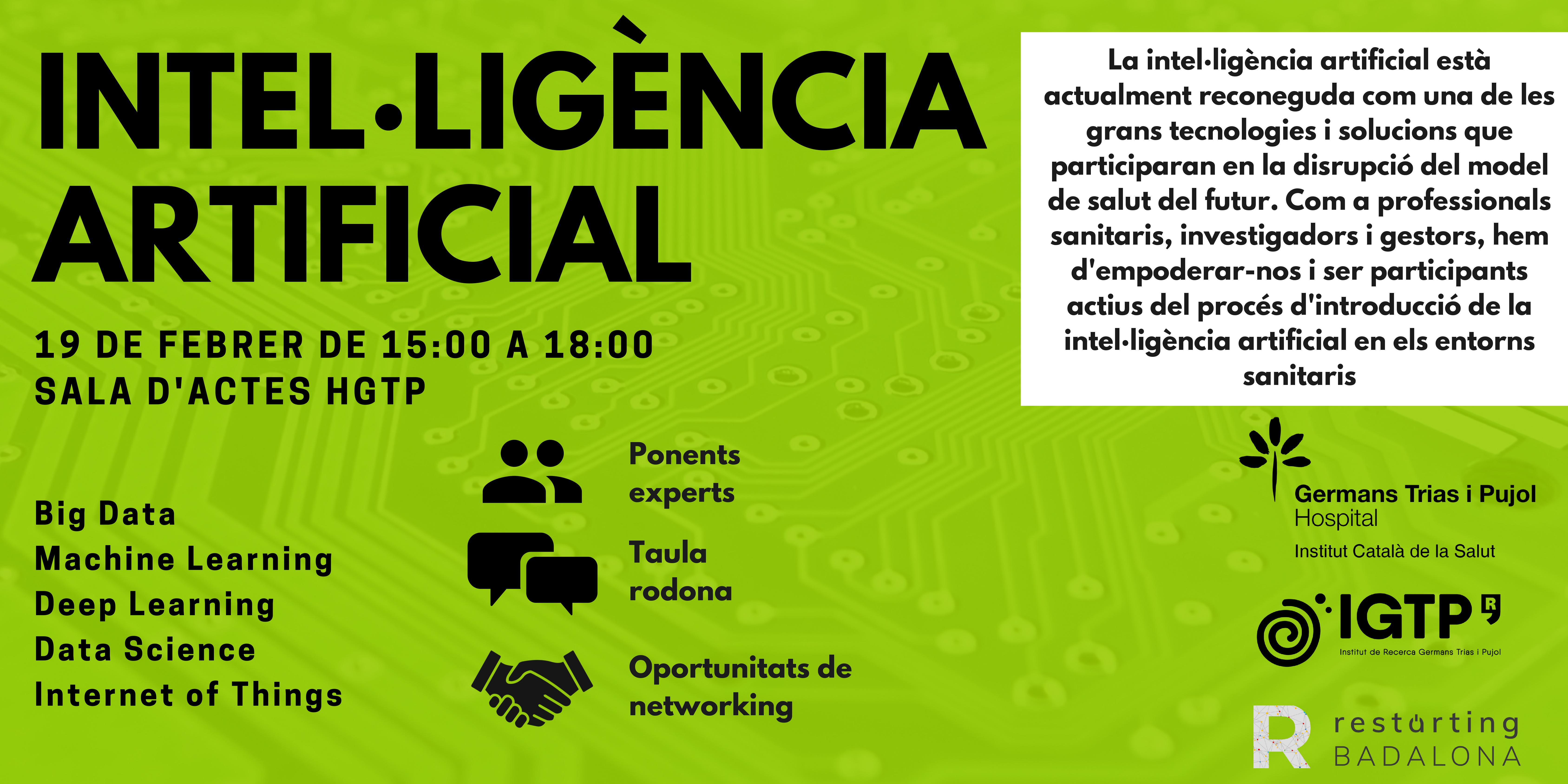 On February 19, 2020, the Catalan Health Institute, the Germans Trias i Pujol Hospital, the IGTP and Restarting Badalona will be organizing a conference on Artificial Intelligence on health.
Artificial intelligence is currently recognized as one of the great technologies and solutions that will play a part in disrupting the health model of the future. As healthcare professionals, researchers and managers, we need to empower ourselves and be active participants in the process of introducing artificial intelligence into healthcare settings.
The day will take place next Wednesday, February 19, 2020 in the conference room of the IGTP and the start time will be at 14:30 until 18:30.
Places are limited, sign up!!!