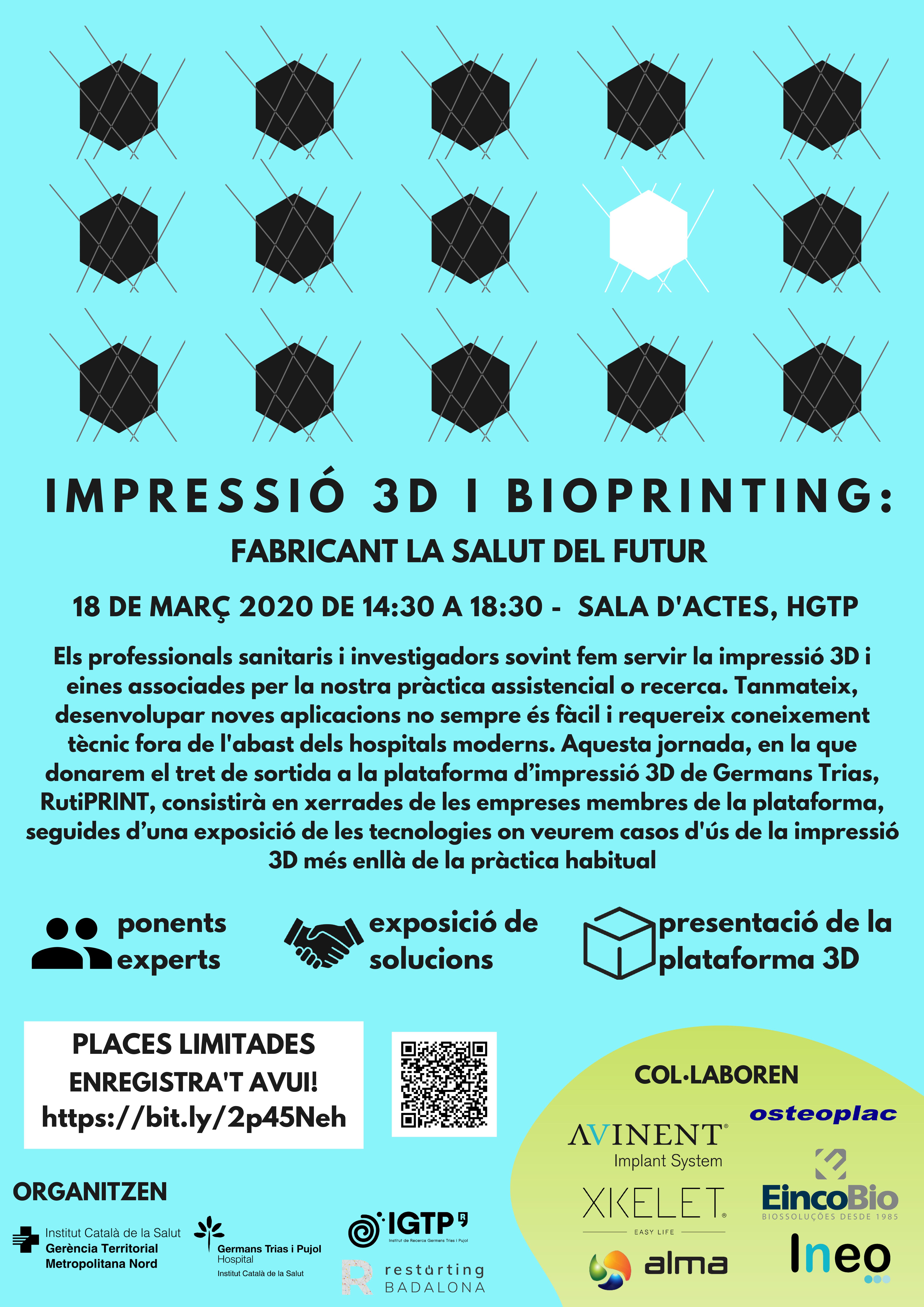 Institut Català de la Salut, Germans Trias i Pujol Hospital, the IGTP and Restarting Badalona organize a conference on 3D printing and Bioprinting on March 18, 2020
Health professionals and researchers often use 3D printing and associated tools for our healthcare practice or research. Likewise, developing new applications is not always easy and requires technical knowledge outside the reach of modern hospitals. This day, in which we will give the exit shot to the 3D printing platform of Germans Trias, RutiPRINT, will consist of presentations from the member companies of the platform, followed by an exhibition of technologies where we will see cases of use of 3D printing beyond the usual practice.
Additive manufacturing is called to revolutionize the way products are manufactured. In the biomedical field, and more specifically in surgical practice, 3D printing allows the individualization of treatments in surgical test models, guides and implants for reconstruction and bioactive implants for tissue regeneration.
The day will take place next Wednesday, March 18, 2020 in the HGTP events room and the start time will be at 2:30 pm until 6:30 pm.
Places are limited, register!