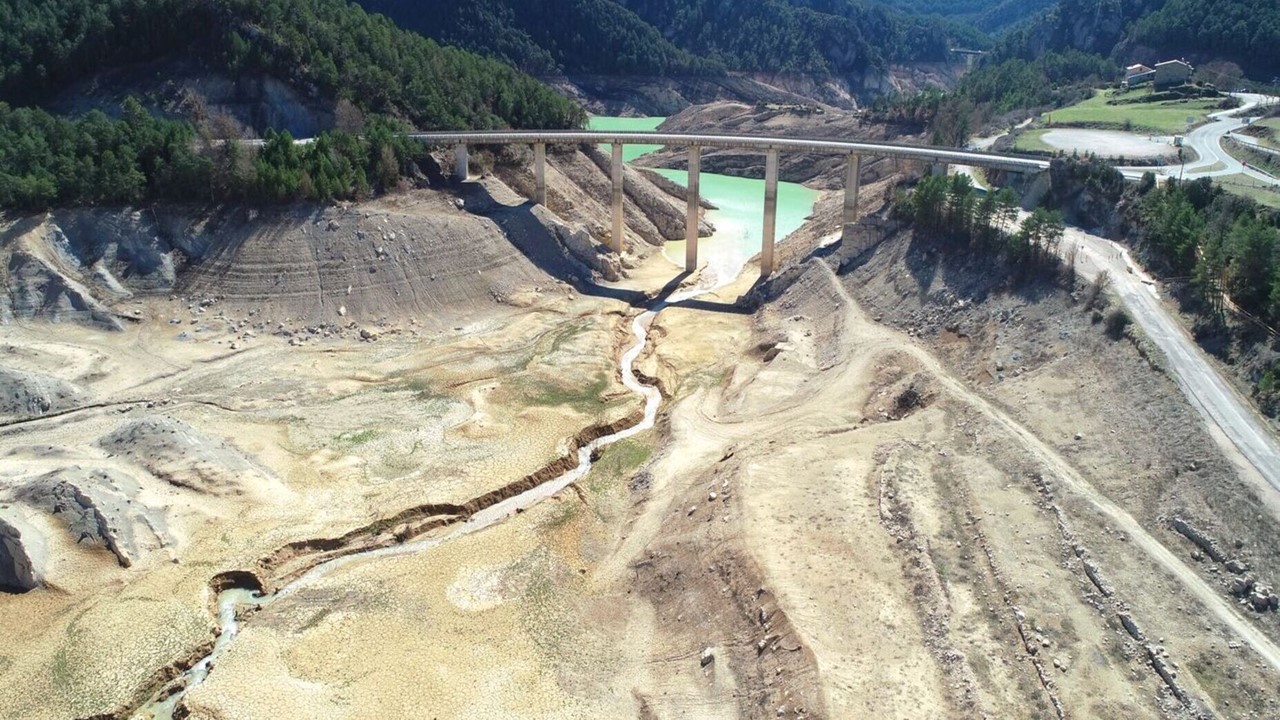 Writing an article about this essential resource and inadvertently – which I don't want to – criticize the policy will not be easy. I will try to do so, above all, because I come from politics, and I am sure, convinced, that those who govern water today do not want to have to cut it off and that they know what measures must be taken to avoid it. I am also sure that the opposition is aware that tomorrow they may be in government and that they may have to manage a crisis like the one we already have on the political agenda.
When our adviser, to whom I wish the best and who, due to those coincidences in life, bears the name of the longest and mightiest river in the Holy Land, told us that there was water for a whole year, in November of last year, it transmitted some erroneous forecasts of the technicians based on some models that have not been sufficiently exact. Nothing happens. When we do politics, we all let ourselves be advised by technicians, because they know more and because it is the most honest. What happens is that, if they are wrong, we must be able to change forecasts and activate –manu militari– urgent actions to avoid greater evils.
And this government has done it. It has processed a decree with some essential measures and others that were not necessary – or that I modestly believe was not necessary, because the first thing that must be resolved is the urgency and the last thing that must be put on the table are ideological differences regarding how should the management of the resource be, whether public or private, or over those who have responsibilities that they do not exercise well enough, to point them out, such as some town halls.
The decree went ahead without support, but President Aragonés called everyone to a summit to be able to better order the consensus that we citizens want there to be on a major issue. But the summit didn't go well either. I mean: there was no agreement. Despite the disagreement, the Government will, I hope, do everything necessary to prevent this crisis from becoming a real social, economic and political problem.
The opposition groups, and they are partly right, explain that the decree does not include enough investments, that it continues to point to the municipalities -it must be done, but perhaps not now that we are in an emergency- and that it continues to bet on a management model public appeal that, frankly, does not correspond to the merits that have been made for it to be so.
Everyone knows that we will only get out of this crisis through public-private collaboration, but few defend it
I want to say that, if the Catalan Water Agency (ACA) has not finished unblocking essential investments; if the municipalities have not invested in the network; if those made have not been able to be included in the rate; if a modulated hostility has been maintained – less by the Government, more by the Metropolitan Area – towards the companies that provide the service and if everyone knows that we will only emerge from this crisis through public-private collaboration, but few defend it, it does not seem very reasonable to continue insisting on a model that, with exceptions, does not provide sufficient guarantees to citizens.
I live in Badalona, where this debate on public management is fortunately non-existent, given that everyone knows that, since we have the City Council -it is not a criticism, it is an objective fact-, we cannot entrust our mouth water to it, seeing the difficulties that have occurred in recent years – with all governments – to control outbreaks of legionellosis in sports facilities or to properly maintain municipal fountains.
As I like to review and criticize myself, I must also confess that, in the years in which the ACA was under my government -which was not my direct responsibility-, surely we were too strict in the return of the debt accumulated by the tripartite and that we should have modulated it with more advanced investments that we miss today. Also that, as the person in charge of the price commission, which informs us of the rates proposed by the town halls, we should have been tougher warning -which we did- of the losses in the network and the need to solve them. I want to say that, today and yesterday, we have done things well and badly. That we can always do better. And that I am the first to admit it.
At this point, it must be recognized that Aigües de Barcelona was right in its forecasts and warnings that this summer we would have a hard time if measures were not taken, and also that it was right with an investment plan in reclaimed water 'The Spanish State should having processed as Next Generation, which I am not aware has been approved by either the Government here or there.
If I may have a proposal, here it goes: that the Spanish government approve an emergency decree to activate this whole plan, which is financed with European funds, and that all the actions that are proposed can be carried out without delay, which does not make it look very Good luck to our rulers, to whom I wish all the success and luck in the dry months that sell.
After all, if we did them, our country would be better than Israel in managing this resource and the surname of Minister Jordà would be linked to it, not only because of a coincidence in geography, but, and above all, because of the application of the best available techniques and investments to secure a vital resource.
Ferran Falcó, president of the Restarting Badalona association