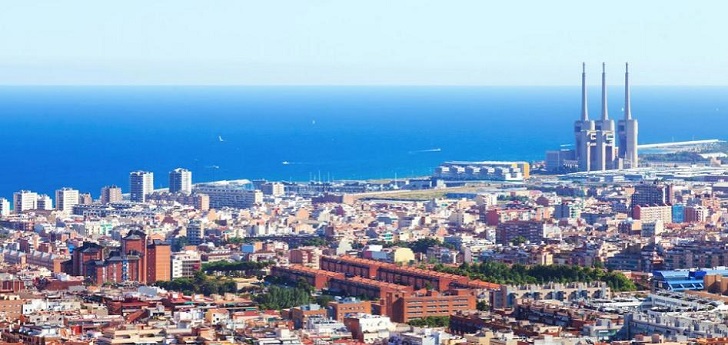 The Diario de Badalona has published an opinion article in its no. 699 where the Restarting Badalona Association talks about the opportunities that are presented in the city at the present time.
Here is the full text of the article.
Green Deal. Or European green pact. I do not know if you have heard of it, but translated for all of us, it is the European proposal of economic funds destined to recover the continent economically. And therefore, it is an opportunity for us.
The Covidien-19 crisis has had and still has a huge psychological, economic and social impact. But nevertheless it also offers us the opportunity to rethink our way of dealing with problems, and to see the effects of making certain decisions, or not making them. Above all, it alerts us to what is important and what is not.
And it is important to invest in health. And it is important to revolutionize mobility.
And it is important to balance well the busy lives that go up and down without a pandemic.
But, even more, it is to generate prosperity in a sustainable way, to strengthen families, companies and our institutions.
Badalona has a role in all this. And you must play. He must play now, without delay. Thinking big. Engaging everyone. Going to look for opportunities. And what opportunities do we have?
Well being aware, clearly aware, that we compete with other metropolitan municipalities and also with Barcelona, ​​we have several. And they all only require conviction, courage and unity to fight photo.
It is clear that in L'Hospitalet they want to promote a biomedical pole! Of course, Barcelona wants to carry out the transformation of Ciutadella by attracting entrepreneurs and search institutions! And we already know that we have in Sant Adrià biting hard with the Diagonal / Besòs Campus!
But they do not have the Can Ruti Campus, much more than a large Hospital. A great Hospital, with an ecosystem of Search institutions and private biomedical foundations that position us on the podium – or almost – of the medical campuses.
Nor do they have polygons that, from ancient times, can only be transformed for the better. And they see the sea, and they have Barcelona ten minutes away.
Of course, the highway doesn't cut them in the middle. And therefore they cannot consider burying it, building a city on it, and promoting a better combination of sustainable public and private mobility.
This city has a social invoice, a social structure, which needs to be balanced with the generation of prosperity. Prosperity is not always the money, nor the bricks. Prosperity is also emotional well-being, living in a city that knows itself to be strong because it exploits its strengths. Being part of a city that generates its icons, promotes them, and cares for them. And that works to attract. And who thinks about how he wants to be and where he wants to be, for example, in 2050.
What is urgent, then, to make it a reality in the long term?
Well decide now. Decide now to carry out the plan of the 3 chimneys, which makes Sant Adrià strong – and this is very good – but it also makes us strong! We can't think too much more… because the other cities also move. And we have a lot of opportunities there to generate prosperity. Meters for the economy. Urban green meters. Meters and meters for reference equipment, for example for innovation, research, and aligned with the famous SDGs, the sustainable development goals of the 2030 agenda.
And what else do we need? Well, don't leave the Generalitat alone working the Plan on the highway. We have already seen the first jobs, but the city should invest in what it wants, and how to make it possible. We work thoroughly. It is a great opportunity, without a doubt, to connect us to the capital and Maresme in a sustainable, intelligent way. And to generate prosperity the next 20 years.
And within the framework of the European Green Deal, it is possible to find financing. Now is the time. But it will be necessary to have clear ideas, and the worked projects. Because if we do not go fast, I repeat, there are many other cities and regions in Europe that want to transform their territory, and attract talent, and investments. They will not give us prosperity. We have the assets. Let's put them into play!