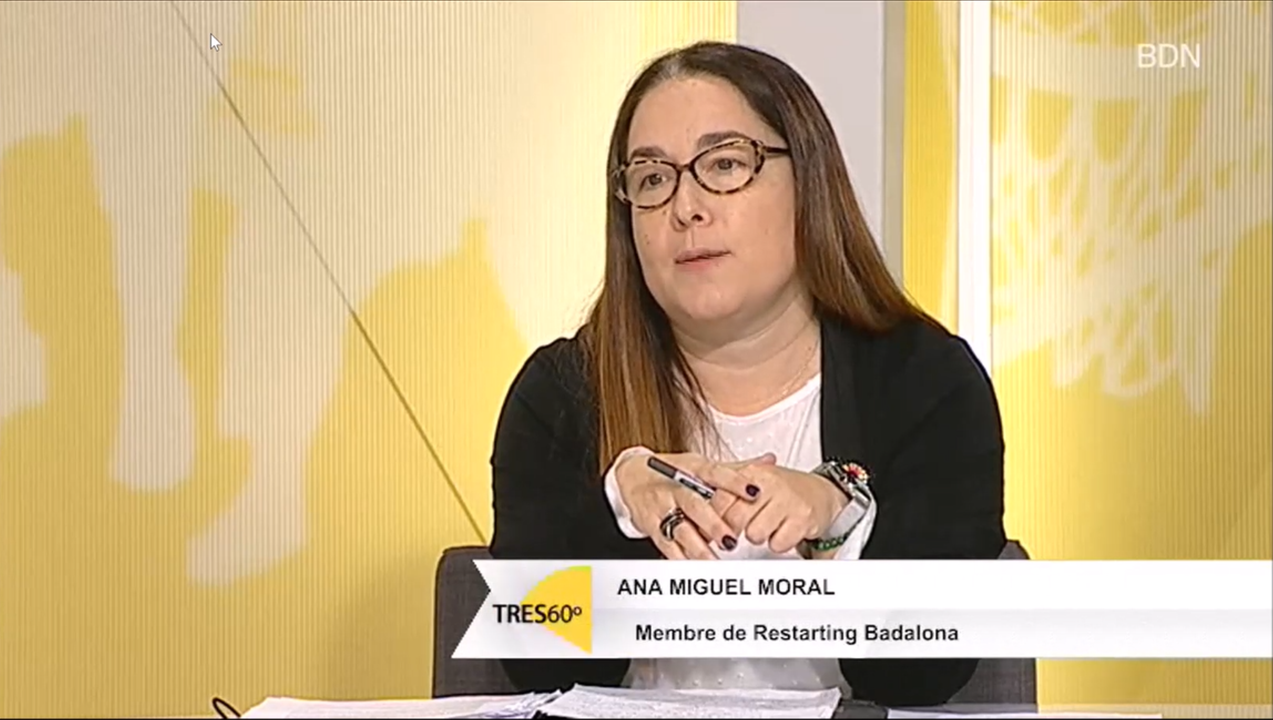 Ana Miguel Moral, a member of the Restarting Badalona association, has participated in the TRES60 program where she summarized the day of last January 8 organized by Restarting Badalona with the support of Reactivación Badalona, ​​the Badalona City Council and the Barcelona Provincial Council with the title: "Urbanism, Innovation, Badalona and Highway".
Ana Miguel, explained the characteristics of the different sections of the C-31 highway and the different actions that could be carried out along this road infrastructure. Another aspect is to propose partial solutions while the final destination of the road through the city is not decided.
She also addresses the relevance of developing the Three Chimneys Hub and rehabilitating the economic activity areas of Badalona Sur and Sot de Sant Adrià.
Finally, she includes the proposal to hold an international ideas contest to decide the actions to be carried out on the C-31.
You can watch the interview again at the following link.