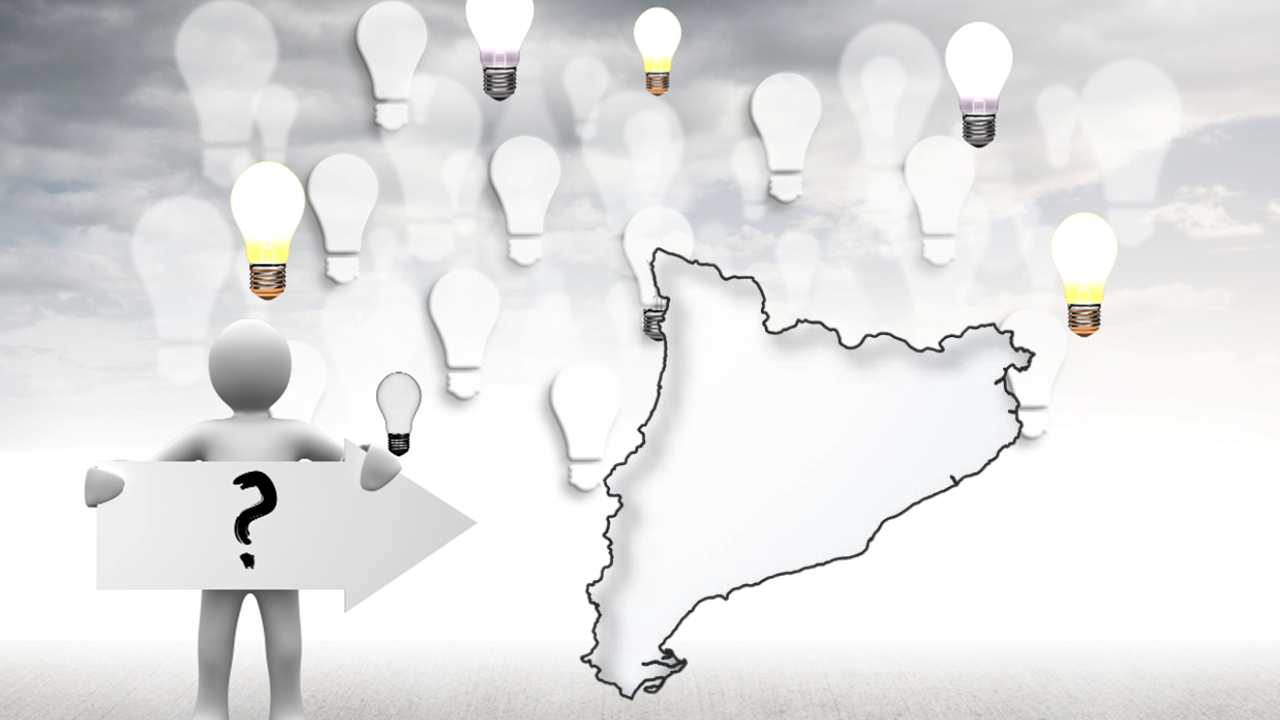 It is normal for us to feel proud of our children, siblings or relatives who live outside the country and who work there after having spent time studying a master's degree, a doctorate or simply because they have accepted a better job than the one they had here. Being able to say that you have someone close to you working in a large company, company or university outside the country gives value to the effort that the person and the family have made to encourage the training that has ultimately made it possible.
Taking an official note from the Catalan News Agency, the number of Catalans residing abroad as of January 1, 2022 was 357,011 people, according to the Statistics Institute of Catalonia (Idescat). France, the United Kingdom, Germany and the United States, the countries where our people are mainly located.
Without a doubt, this is a figure that, placed in the global context of the Catalan population, should make us reflect on what society we are building. That an engineer, in any of the disciplines, is working abroad after having trained here is good news… relative. And it must be read from both sides of what it implies: the pride of being a country that exports talent and the failure of being a society that does not generate enough spaces where it can develop.
It made me think about the Government's plan, presented last August, which sets – I don't know what figure is the right one – the number of Catalans residing abroad at half a million and proposes creating an interdepartmental commission to make the return of the talent that we have far from home. As an idea it seems good to me. I think that at least the Government is aware of the amount of public investment made with Catalan money that bears fruit abroad. But you have to allow me the skepticism of someone who knows the language of the administration that creates "commissions." Be that as it may, it seems to me that any "plan" must be made with, first, companies and universities. Without them, there is no need to even start. And, above all, it must be done knowing what those who are outside do, how much they earn and under what conditions they could return.
"The sectors occupied by the Catalans that we have outside are the ones that we need to continue promoting"
However, it must be done by also asking ourselves what kind of country we are and want to be. I think the time has come to take part. We do not need more activity of little added value that requires a population that can develop it. We need tools to manage with quality the contingent of foreigners who settle in Catalonia and who are new Catalans. And, therefore, the sectors where they work most prominently are convenient for us and we must maintain them.
On the other hand, the sectors occupied by Catalans outside of us – technology, biosciences, pharmacy and others – are the ones that we need to continue promoting. It would not be fair to say that we are at the bottom of any of these industries, or that Catalonia is a wasteland where you cannot make a living. We are very far from the decrepitude that led thousands of Catalans to "make the Americas" in the 18th century, but I don't know to what extent, today, we can apply to ourselves that beautiful saying that said that, "We Catalans make stones out of stones." breads."
The return plan for Catalans who today live in the United States, northern Europe or Japan cannot be led by the Government alone. We need companies that can sign them and cities whose quality of life provides them with an incentive that goes beyond salary. Return home without thinking that you lose, but believing that you will continue to grow professionally in your country of origin. This would be the summary, although the difficulties – bureaucracy, inflation, housing, aid to families… – complicate it. Trained and in top shape, these people do not need benefits, but incentives.
Ferran Falcó, president of the Restarting Badalona association