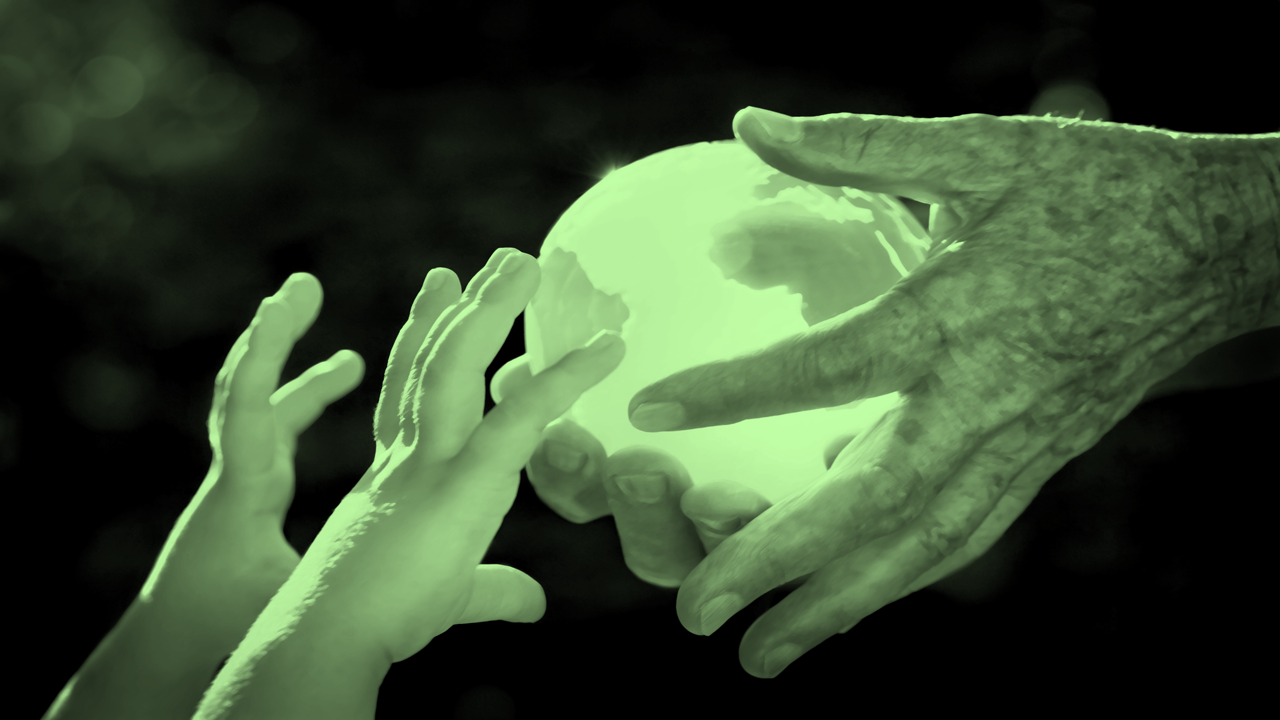 There is no doubt that we need young citizens to work towards a solid way out of the current crisis. We place our hopes on future generations to solve problems that we cannot address or solve now, to improve the status quo, to one day sustain our pensions. Despite the importance that we recognize, youth do not have protagonism or methodical participation in politics. Often, the actual involvement of future generations in planning and decision-making is limited to a symbolic act but not relevant or decisive in decisions of a certain magnitude or significance.
I invite you to reflect on the great opportunity that will bring young people to participate in the debates, beginning at the neighborhood and municipal level. We could arrive at responsible solutions for those who make decisions today and for those who will have to live the consequences tomorrow.
Is this possible to do. The Welsh government in Great Britain was a global pioneer in creating the Future Generations Commission, a new public function to which public institutions are accountable for how their investments and projects contribute to long-term improvement. term and how the decisions they make today do not harm the interests of future generations. Assessing the long-term impact on social, cultural, environmental, and economic aspects would be desirable in any decision-making involving money, public goods, and services.
But also without going far, in Badalona we have the basis to make a good step towards inclusive management aimed at these future generations. We have initiatives to give a voice to the children and adolescents of our city who can be involved in decisions through integrative, methodical and constant work. For example, more than 15 years ago, the City Council constituted the Council of Children and Adolescents, a young assembly, full of students from Badalona schools who wanted to contribute to issues in their city. We have the Table for Children and Adolescents, which brings together a multitude of entities that work for and with young people. The emerging initiative Fridays For Future Badalona was also established, which began by calling for emergency measures against climate change and now seeks dialogue with concrete proposals to be implemented in Badalona.
Since we have these and more organizations with young volunteers who want to contribute to local development, we open channels to jointly assess projects and ensure that today's decisions are beneficial and sustainable over time!
Children practice participation in the family from a very young age: insist with their opinion (with all their age capacities), say their opinion in debates (whether you want to or not), learn to find solutions together, reach agreements and fulfill them. In many families we have made a decision "for the good of our daughters and sons" and it turns out that this / they saw the issue quite differently or proposed better options than ours. With schooling, musical groups, sports teams … their individual and collective responsibility is developed, teamwork respecting different opinions and rhythms to achieve joint objectives and form and leave a mark on the environment that surrounds them.
Already at school age they are able to understand and reason, see alternatives and weigh the consequences of decisions. It would be an excellent time to give them a voice to contribute and add in their closest environment: their city. Children and adolescents are, like adults, benefited and disadvantaged by policy decisions and investments in the city. They are now users and direct users of many municipal services and infrastructures and in the future they will be the ones who will have to finance and manage them. Structuring and strengthening participatory channels for these young groups will add realism and vision to various projects.
In the business world, the opinion and acceptance of a product by users balances between success or failure, not only the product, but an entire company. Aware of the vital importance, both small businesses and corporations invest significant effort and budgets in knowing the opinion of the current and future clientele without age limit, from the survey in the street to the most sophisticated technologies of Big date and artificial intelligence . In co-creation, involving users from the beginning in the development of products and services is key to ensure sales, satisfaction and customer trust. The diversity of views and experiences in work teams provides not only greater transparency and risk reduction, but also better equity, quality, sustainability and innovation in products and services.
Co-creation, participation and evaluating the impact on future generations may also be options for Badalona. Let's try. We adopt these working methods to the initiatives of our city: young citizens, like other easily invisible groups, can contribute in urban planning and mobility, in environmental and social policies, in the occupational and business future, opinions of what they want for in Badalona and your future. A participatory process is much more than a survey or some meeting to explain ideas, it is actively seeking exchange and being open to new options. I am optimistic that in Badalona it is possible to initiate well-conducted and implemented citizen participation processes to create new meeting spaces between the next generation and the present.
With this integrative approach we will arrive at a better assessment of the social, cultural, environmental, and business impact of the projects to be undertaken in the city. The reward will be a more cohesive and conscious citizenry, more sustainable solutions, and a commitment to joint agreements for a prosperous future for Badalona.
Bernadette Grabenbauer, member of Associació Restarting Badalona