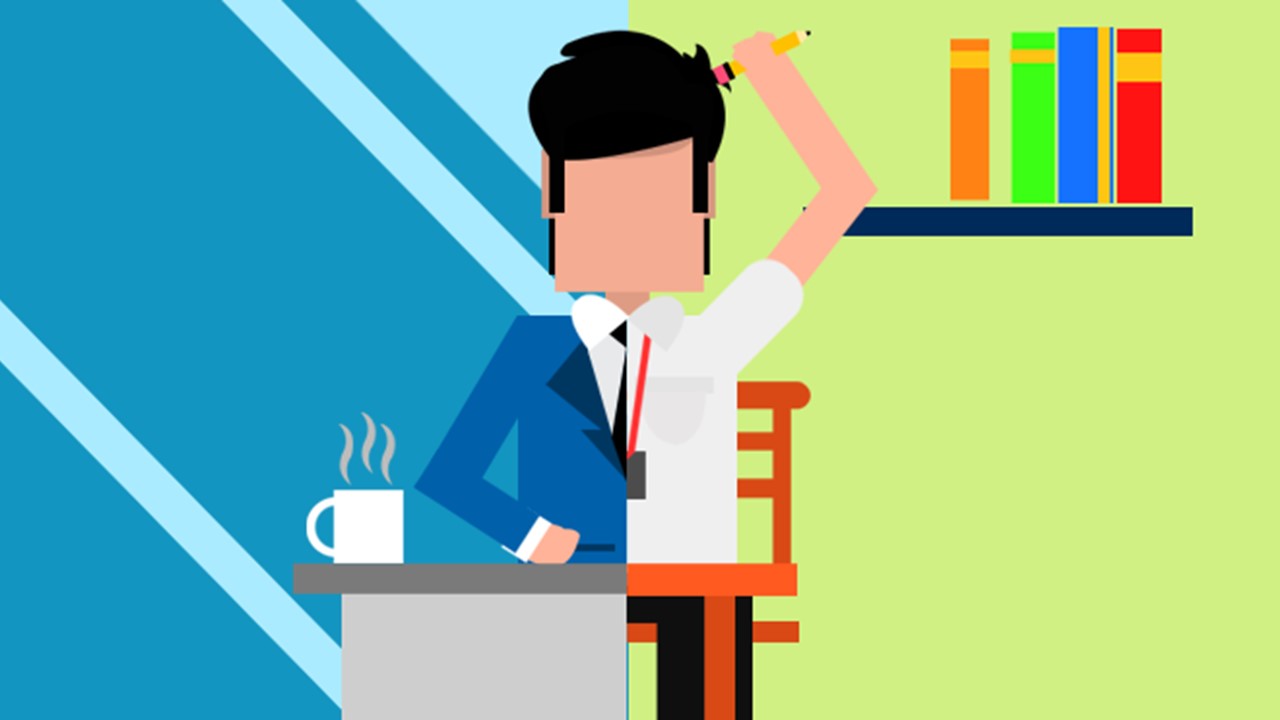 Eight in the morning in the classroom of 1 public institute in Barcelona between Nou Barris and Sant Andreu. 24 first year high school students. A few, FEW, still half asleep, decide to extend their daze from last night a little longer. Most have a certain expectation and relaxation by Dyeing a "non-teacher" to the Front. On the blackboard I project a photograph of 1 avenue in the center of a big city and the question is: do you see any companies? That? A Simple Exercise to explain that companies are Very present in Our vineyards. Much more than most 17-year-olds think.
According to the survey that the FemCAT foundation has carried out with the teachers of more than 100 schools in Catalonia (ESO, Baccalaureate and Cycles), Catalan students know what a company is, but they see them far from their reality and relate them to stereotypes that link them with concepts such as profit generation and power. Entrepreneurs and managers of a group of more than 300 who, for more than ten years, have given talks in institutes throughout Catalonia have also participated in the survey. For those surveyed, the main problem is that young people have a very partial knowledge of what the company is and only think of these organizations as the place where they will go to work in the future.
In the conversations that were established in the classroom during these sessions, molt sovint hi detected the perception that working in a company is something that will do well for life, but surely they will have a hostile environment for part from the cap o de l'empresari, which is only pending from fer diners. When they ask if they believe that the companies deceive the clients, the answer is unanimously gairebé: yes! The woman is meva to convince-those who, today, are companies that "cheat" their clients do not have a future cap.
It would be enough to bring young people much closer to the world of business, fleeing from ridiculous and outdated stereotypes.
Regarding the figure of the entrepreneur, 40% of the teachers believe that for the majority of their students they are rich and powerful people, but they are also aware that they work long hours, that they are committed to what they do and that they make difficult decisions. Other teachers highlight some common mistakes, since some students confuse ownership with the management of the company, and others relate the employer only to the figure of the self-employed and the entrepreneur.
There is no apology for the employer; It would be enough to get much closer to young people in the world of business, fleeing from ridiculous and outdated stereotypes. Let's not forget that for 15 years the children of Catalonia have enjoyed the family of the Super 3 Club, where there was a malevolent character who only thought about money and power: Mr. Pla, owner and businessman.
We have many challenges ahead of us and a feeling of not knowing how to tackle them is growing larger and more widespread. Should we grow or shrink? We cannot grow as we have done before, but if we decrease, how are we going to pay pensions? And how will our children make a living? The youth unemployment figures in our country have been chilling for many years. The rate in Spain, the worst in the European Union, is around 37%, while the European average is 17%. This is about 570,000 young people between 16 and 25 years old. If we don't solve it, there will be no future for them (even if we save the planet).
We need a change in the economic model, but whatever the companies will continue to have a very important role, which should not be very different from what the students themselves value as positive aspects: that companies are profitable, that they take care of workers, that make products and services necessary for society and that create jobs. Amen!
Martí Casamajó, member of the Restarting Badalona Association