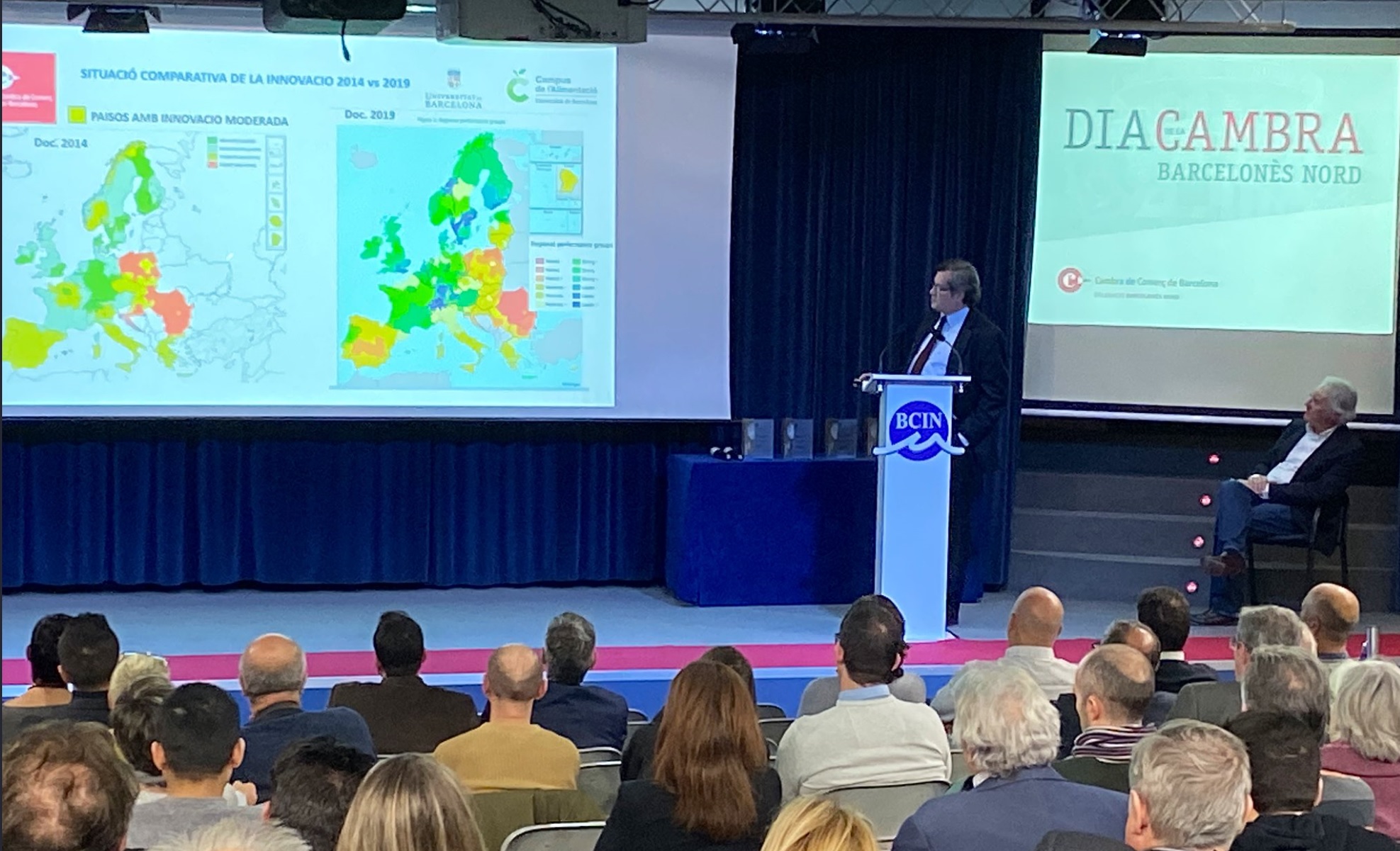 On December 12, 2019, the conference organized by the Barcelona Chamber of Commerce "Catalonia 2030/40, took place in the BCIN, Badalona International Business Center. We build a new economic model for the country. ".
The day was attended by the Mayor of Badalona, Mr. Alex Pastor, the President of the Barcelona Chamber of Commerce, Mr. Joan Canadell, Sr. Pere Alemany President of the Council of the Barcelonès Nord of the Chamber of Barcelona and Mr. Marius Rubiralta, Honorary President of Restarting Badalona.
Mr. Joan Canadell presented the Catalonia 2030/40 project. We build a new economic model of the country based on 15 axes.
Mr. Pere Alemany, described the initiatives and services that will be launched by the North Barcelona delegation, emphasizing that the Chamber is a service to support and accompany business people.
And finally, Mr. Marius Rubiralta gave a conference on strategic knowledge and innovation projects of Barcelonès Nord.
He focused on two of the pillars of the National Compact for the Knowledge Society, Innovation and Territory Systems, Regions and Cities of Knowledge.
He then gave a detailed presentation of the Biomedical Campus project of "Can Ruti" and BDN INNOVACIÓN, The Barcelona knowledge for Peace HUB, the School of Engineering east of the Camus Diagonal-Besòs and the Torribera Food Campus.
To conclude the act, the Chamber Awards 2019 were presented in 4 categories:
– Innovation: BDN Lab
– Positioning in the emerging market: EMV marine
– Traditional Consolidation: Ferrolan
– Freelance and micro companies: Desmarcat