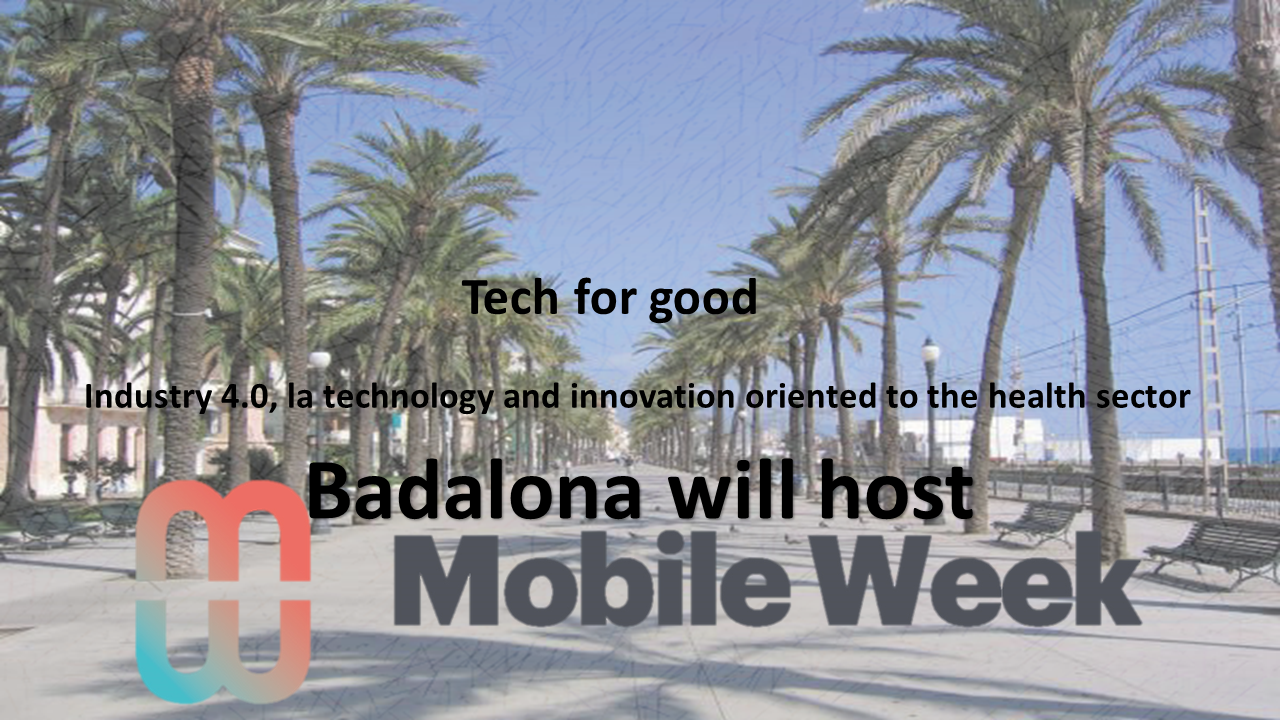 Badalona has been chosen among the 18 cities throughout Catalonia that will organize activities of the Mobile Week Catalonia Program to bring technology closer to citizens.
Last July, the Badalona City Council and Associació Restarting Badalona published a press release informing about the presentation of a preliminary program of activities under the title "Technology for the common good" to be chosen as one of the venues of the Mobile Week Catalonia. Four months later the fruits of the work carried out have been collected and the Department of Digital Policies of the Generalitat of Catalonia has made public in a press release that Badalona is one of the venues chosen to participate in the next Mobile Week Catalonia.
The Mobile Week Catalonia has the objective of bringing technology closer to citizens and it will be held between the months of May and June.
This edition will revolve around three themes:
• the protection of our privacy and data on the Internet
• the professional digital skills that the market is asking for
• the role of technology during crises
Mobile Week is an innovative initiative promoted by MWCapital jointly with the Generalitat of Catalonia that wants to promote the digital empowerment of citizens. It proposes different spaces for reflection, inclusive debates and participatory activities open to everyone that connect the tools offered by digital technology with the social, cultural, ethical and human concerns and needs of citizens.