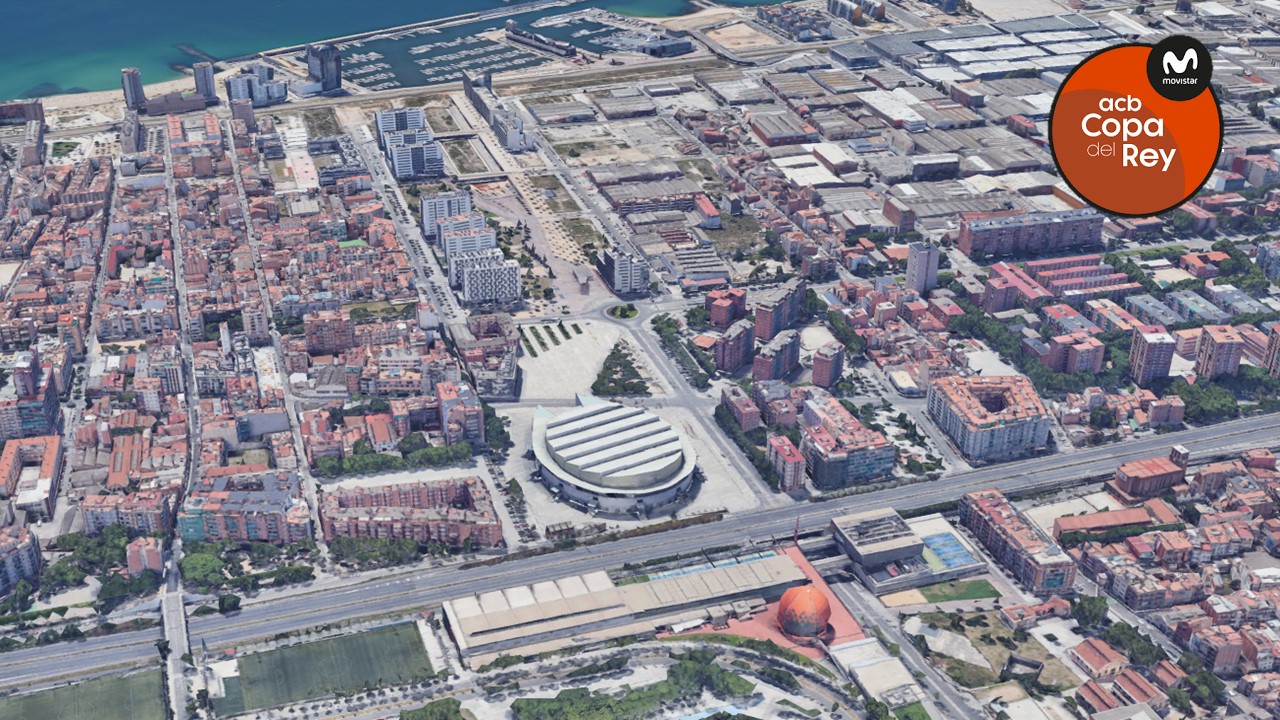 A few weeks ago, Restarting Badalona was absolutely in favor of the City Council presenting its candidacy to be able to organize and host the Copa del Rey basketball tournament. So much so that we are even organizing an event to explain to the city the benefits of hosting major events, why it is important for cities to try to attract them, and how to harness them for the benefit of local economies.
It is announced, then, that we will do this act. And now more than ever, because we have learned that the city will finally be able to organize this show next February. Now more than ever it is time to tell the details, and it is time – and the City Council cannot fail – to organize, not only what happens inside the Olympic pavilion, but also outside.
Because for the usual haters, or for all those people who live with skepticism that extraordinary things happen in the city, the Cup is a nuisance. These days we have been able to read that "everyone will sleep in Barcelona", that "we have no infrastructure", that "nobody will eat or dine in the city" or that "we will not get anything that lasts".
With this mentality, perhaps the result of experience, we will not go anywhere. And it is logical that people expect that an event of these characteristics will bring them something. And it is the obligation of the city to try to do everything possible to make this happen.
It is imperative that the City Council start working on a strategy that covers the first objective, which is that whoever comes gets to know the city. Everything must be geared towards it. To understand each other, if the Badalona ketch that sails along the coast was not planning to leave, let it be, with the people who want to live this experience. If we join the Night of the Museums in May, then this year we will have to do it in February. If we had planned a regatta, an event, a concert or whatever at another time, we make proposals so that Badalona can be lived intensely that weekend.
Badalona, sport and health. These two levers are positive, they are good, they add value and talent and boost the local economy
We give all visitors a discount voucher for our restaurant or prepare activities for them that make them stay in Badalona. Strategy. This is necessary. Think and execute it. And have a budget for it. Because without a budget there is no strategy. And we add the city and the people who do things, which is a lot. And we take out our VIPs, we have a lot. And that people can get to know them more closely, or go to an event that they specifically organize these days. We mobilize all our human capital, which we have..
This weekend, walking along the Rambla – by the way, you have to demand more from the service at its terraces –, you could walk half a kilometer and find Ricky Rubio, Òscar Camps and Sílvia Soler, to give an example. We are not less than anyone and we are much more than what our haters believe. Let's mobilize.
We commission activities that add value, and people. Let's make the Cup a party that gives us an image and boosts the local economy. We have just opened a magnificent hotel in the port. The connection, at last, with the port infrastructure will mark a before and after in the dynamics of the area. Let's be more demanding in terms of civility, with everyone who goes to the beach. In February this problem will not be there, but thinking about the city that we want implies understanding that we cannot and do not want to be a refuge for uncivic people.
And let's make some investment that goes further. We take the opportunity to do what we have never done for many years. We remake the Ausiàs March pavilion. We announce a leading sports and health program: Badalona, sport and health. These two levers are positive, they are good, they add value and talent and boost the local economy. Let's fuck during the Cup, and after.
Ferran Falcó, president of Restarting Badalona association